Antofagasta International School
Lifelong learning for all
SALUDO DEL RECTOR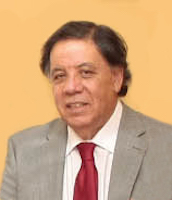 Carlos I. Figueroa Ahumada
Rector
Estimada Comunidad Educativa AIS: Es una gran alegría saludarles en este nuevo año escolar que iniciamos juntos. Cómo no estar felices y agradecidos, si nuestro querido AIS cumple 20 años desde que se abrieron las puertas a la comunidad con su Proyecto Educativo, orientado hacia el desarrollo integral del ser humano, a través de una educación bilingüe de calidad.
Ideas of the New Generation
The new generation not only represents the future of the country. They also act as the main agents of global change and progress. Our young people play a crucial role in transforming a society that they live in. The ideas of the new generation will shape the future. They have the potential to become pro-active engines of innovations and become change makers in our community.
FABLAB ATACAMA
FAB LAB ATACAMA, nace el 2014, y es un Laboratorio de Fabricación de Prototipos y contenido tecnológico, de la red global del Centro Bits and Atoms del MIT(Massachussets Institute of Technology), enfocado a la Educación y el Emprendimiento, siendo uno de los pocos en el mundo que está en un Colegio y con un foco importante en el desarrollo de la Educación Tecnológica.